So, we had our first bbq in the new house on the weekend. And to celebrate, I made the Prune Kebabs from Nancy Spain's All Colour Cookbook. Before we sail this ship we call the Titanic into that particular iceberg, let's talk about kebabs.
There seems to have been no standard spelling for food before about 1980. I've seen these things spelled Kebabs, Kebobs, Kabobs and even Kaboobs….
I'm actually a little disappointed we didn't go with Kabobs. It sounds likes something out of Batman. KA-BOB!
Whereas kaboobs? Another thing altogether.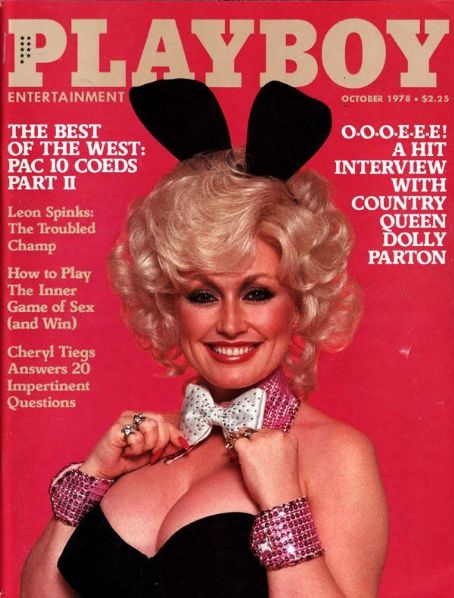 But I digress. Where were we? Oh yeah, Nancy's kebabs…Nancy's Prune Kebabs. Jeez, Even I'm distracted by Dolly's boobage….I can only imagine what it's like for all you boys….
Actually, one more. On a slightly more disturbing note, did you know if you Google image "kaboobs" this ranks quite high in the list of hits:
WTF? I don't want to know. Seriously I don't. Please no one ever explain the link to me. Ever.
Ok back to biz. Which was Nancy Spain's Prune Kebabs. Nancy recommends these as being popular with teenagers. I find that hard to believe. It's not like McDonalds didn't exist then. Believe me, none of the cool kids were chomping on Nancy's Prune Kebabs. Not when there was even the remotest possibility of two all beef patties, special sauce etc.
Also, given their renowned laxative properties, I would have thought Prune Kebabs more suited to the older gen.
But what do I know?
Sweet FA apparently because this recipe just lurched from one disaster to the next.
Issue 1.
Doing my mise-en-place I realised I had no apples. It must be the only time in the history off the world that we have not had an apple, any apple in the house.
Solution 1
Checked all the other ingredients just to be sure and went down to the shops. Bought apples. Did not realise until a week later when I came to scan the recipe to post that it also needed tomatoes. I swear I must have originally read this recipe in the dark. I didn't miss them. Use them if you got 'em, if not never mind.
Issue 2
Nancy suggests soaking the prunes over night which I forgot to do. I also do not care for Mango Chutney so subbed in some caramelised onion relish. Maybe because I hadn't soaked them, stuffing the prunes with the relish was nigh on impossible.
Creative Innovation #1
I smeared the bacon with the relish then wrapped the prunes up in the bacon.
Issue 3
There was a problem with the cheese. A few problems actually. First , Nancy suggests processed cheese. I would rather eat my own snot. I had some nice cheddar.
Issue 3.1
At the risk of sounding like Captain Obvious, cheese melts. So, how do you cook a sausage and bacon on a bbq without having the cheese melt away to nothing? Also it kept breaking off the skewer. In retrospect, I should have bought some of that super delicious Greek frying cheese.
Creative Innovation #2
I took the sausage out of its skin and made it into a little meatball and popped the cheese inside. It still leaked a little bit but if it hadn't been wrapped in the meat, you may as well not bother with it.
Issue 4
I made two kebabs on my metal skewers then went the drawer to get the bamboo skewers. Only we had no bamboo skewers in the drawer. . .Or the pantry. Or any other place in the house. I can only think we left them at the old house .
So now we're officially shit out of luck.
And skewers.
There' no way I was getting in the car and driving to Safeway again. It was as hot as hell out there. In fact I'm blaming the heat on my utter scattiness – we had at least 6 days in a row over 40º. (That"s over 100º for my American friends). My brain is melting.
Creative Innovation #2
Brain melt or no, I may not have had skewers but I had rosemary. And you know what? Those rosemary mini kebabs were not only as cute as hell, but they smelled crazy stupid good when being bbq'ed and gave an extra flavour boost to the kebabs.
Finally, they were ready to go on the bbq. Good thing I was also making the cocktail that will feature in my Valetines Day post at the same time because I needed a drink after all that!
Prunes and bacon are always good. The onion relish was a nice addition as was the smoky flavour of the bbq. The recipe called for chippoloatas, I couldn't find any so I used a spicy Italian fennel sausage from my local butcher. This was really nice with the cheese that didn't leak out all over the bbq.
The two revelations were the apple…who knew bbq'ed apple was so good? It got a little bit charred and slightly soft but still crunchy, it soaked up the flavours of the bacon and the sausage, apples go fabulously with cheese…it was a real winner. And the other thing I loved was the rosemary. This was the opposite of the apple in that whilst the apple was busy soaking up all the flavours around it, the rosemary was just putting it all out there…the aroma as this cooked was awesome and the skewered items really did pick up some of the lovely rosemary flavour and aroma.
I have included both Nancy's original and my adaptations below.
If you want more cheesy meaty goodness on a stick, you can look at:
Part 1 Here
Part 2 Here – this one also features prunes and bacon.
Here is the orginal Nancy Spain recipe:
Have a great week. We'll talk cocktails soon.